Grade 1-12 Online Education
Our Programs 2021-2022 School Year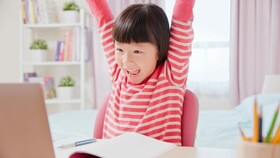 (NEW) Grades 1-6, with daily live support.

(NEW) Grades 7-12 Synchronous programming, with daily live support.

Grades 7-12 Asynchronous (self-paced) programming.

Chesterton Academy (Classical Programming).

Outreach Programming.

Adult Education.

Homeschooling (Parent Directed) through THEE.

Shared Responsibility through THEE.
All our courses are developed and delivered through the lens of our Catholic faith. 
At St. Isidore Online, we offer a number of educational pathways, giving students rich opportunities for adapting their learning according to their aspirations and passions.  
Why Chose St. Isidore As Your Online School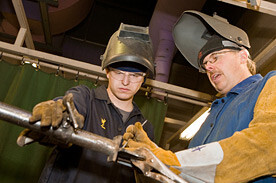 We offer a full range of programs, from vocational Registered Apprenticeship Program (RAP) to preparation for trade and technical schools to academic courses including our classical Chesterton Academy. 
Are you uncertain of your future career path?  A well-rounded education, with a general approach, is a great way to find out what you love.  
Flexibility – Students can work at their own pace while still enjoying live-time support, completing courses in a way to work around their lives.
Human Touch – Our web platform and philosophy are built around communication and connection, and our school believes that contact between teachers and students encourages success.  We offer live teacher communication, and online students are able to drop in to visit or seek assistance at our Outreach facility (by appointment)
Cutting Edge Platform – Canvas is user-friendly and provides interactive and engaging features as well as a parent platform to support student learners.
Outstanding Teachers – Our teachers are committed to the success of their students! They are knowledgeable in their fields and are a friendly, engaging bunch, happy to sit down and make you feel welcome.
High School Faith Integration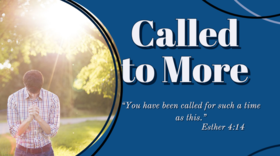 Faith Integration in our high-school programming means that Christian teaching and perspective are worked into all our courses. 
In English and in Social Studies, we meet the Alberta curriculum by teaching the great books and by teaching a grounded understanding of history. 
We study the classics, and complementary courses such as Philosophy, Latin, and European History
Math and Science courses similarly see all scientific study as an exploration of God's creation, discovering beauty in God's universe
Our intention of faith integration is to encourage our students to become joyful, healthy, holy young people. 
Canvas: Logging In
If the student already has access to their EICS email (studentnumber@eics.ab.ca) then do the following: 
1) In Chrome, log into your EICS email 
2) With your email tab still up, open a new tab and go to eics.instructure.com The open email should automatically authenticate your Canvas account.
Note: If the student has not yet accessed their EICS email, follow the instructions in this video: