Our Programs
Flexible Online Kindergarten to Grade 6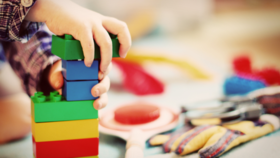 Online Kindergarten
Our online Kindergarten program at SILC provides an exceptional faith-integrated Catholic education offering a flexible and convenient alternative for families. This program caters to the diverse needs and schedules of students, allowing them to embark on their educational journey from the comfort of their own homes.
With the guidance of an online teacher and the support of their parents, our young Kinders are empowered to embark on a journey of exploration, learning, and personal growth. Our carefully curated resources and engaging activities provide a conducive environment for students to advance at their own pace and delve into subjects that capture their interest.
One of the added benefits of our program is the flexibility it offers in terms of learning times, which can be tailored to accommodate the availability of both students and parents.
Our online learners will have access to SILC's virtual classrooms and platforms that provide valuable opportunities for students to connect with their peers, exchange ideas, and participate in collaborative learning activities. Students will develop essential social communication skills through these interactions that closely resemble those nurtured in traditional in-person learning settings.This offers a unique advantage not typically found in conventional homeschooling approaches.
If you would like more information about our online Kindergarten, please contact us. 
You can also register your child here.
Our Catholic Online Elementary Program Grades 1-6
Empowering Young Minds with Faith and Education
Our Catholic Online Elementary Program is designed to provide a comprehensive and engaging learning experience for students, infused with the values and teachings of the Catholic faith.
Our program combines the best of both worlds—academic excellence and a faith-based curriculum—to create a holistic educational environment that supports the overall development of your child.
Here's what sets our Catholic Online Elementary Program apart:
1. Faith-Based Education: Our curriculum is rooted in Catholic teachings, incorporating religious education and spiritual formation into every aspect of the learning journey. We strive to foster a love for God, a sense of community, and the moral values that are central to the Catholic faith.
2. Certified Catholic Educator: Our experienced teacher Mrs. Ooiken is not only a skilled educator but also passionate about guiding students in their faith formation. She provides personalized attention and support to ensure that each child thrives academically, socially, and spiritually.
3. Interactive Learning Environment: Through our state-of-the-art online platform, students can engage in dynamic and interactive lessons that bring subjects to life. Our curriculum is designed to stimulate critical thinking, problem-solving, and creativity, while fostering a love for learning.
4. Flexibility and Convenience: Our online program offers the flexibility to learn from anywhere, at any time. This convenience allows students to balance their academic commitments with extracurricular activities, family time, and personal interests, all while receiving a high-quality Catholic education.
5. Engaging Curriculum: Our curriculum adheres to national academic standards while integrating Catholic teachings across various subjects. From mathematics and language arts to science and social studies, students explore the world around them through a lens of faith, gaining a well-rounded education.
6. Collaborative Community: Our Catholic Online Elementary Program nurtures a sense of belonging and community, fostering connections among students, families, and educators. Through virtual classrooms, interactive discussions, and extracurricular activities, students have opportunities to form friendships and engage in faith-centered activities.
7. Sacramental Preparation: For students preparing for sacraments such as First Communion and Confirmation, our program provides special instruction and support to help them deepen their understanding of these important milestones in their faith journey.
Investing in your child's education is an investment in their future. With our Catholic Online Elementary Program, you can be confident that your child will receive an exceptional education that integrates Catholic values and teachings, helping them grow into compassionate, knowledgeable, and spiritually grounded individuals.
Enroll your child in our Catholic Online Elementary Program today and embark on a transformative educational experience that combines faith, academics, and personal growth. Together, let's nurture their minds and souls as they become tomorrow's faithful leaders!
Junior and Senior High Online Education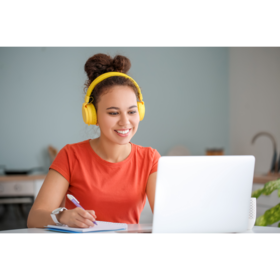 We are delighted to offer a comprehensive and engaging online education experience rooted in Catholic values, fostering academic excellence, and promoting spiritual growth.
Course Structure:
Our online Catholic Junior and Senior High School curriculum is designed to provide students with a faith-based and well-rounded education that aligns with Alberta Education  standards. Each grade level offers a wide range of subjects, allowing students to explore their interests while deepening their understanding of Catholic teachings.
Interactive Learning:
With LMS Canvas, students can access their courses and learning materials from anywhere with an internet connection. Our interactive learning environment offers dynamic features such as video lectures, multimedia resources, quizzes, and interactive assignments. This approach keeps students actively engaged, promoting a deeper understanding of the material from a faith-based perspective.
Personalized Learning:
Recognizing the unique strengths and needs of each student, our online platform enables personalized learning experiences. Students can progress at their own pace, guided by teachers who provide individualized support and feedback, ensuring that students can reach their full potential academically and spiritually. Students can meet for one-on-one instruction through a Google Meet, email, or by visiting our Learning Centre in Sherwood Park. 
Collaboration and Communication:
We believe that a strong sense of community is essential in Catholic education. Through Canvas, students have the opportunity to collaborate with their peers and teachers through discussion boards, virtual group projects, and real-time messaging. These communication tools foster a sense of camaraderie and provide a supportive network for students in their faith journey.
Flexibility and Convenience:
Online Catholic education with Canvas provides the flexibility needed to accommodate diverse schedules and extracurricular commitments while nurturing students' spiritual growth. Whether it's participating in parish activities, pursuing artistic endeavors, or engaging in community service, students can balance their studies.
We are committed to delivering an exceptional online Catholic education experience for our Junior and Senior High School students. With LMS Canvas, we aim to foster a love for learning, a deep connection with faith, and a strong moral compass that will prepare our students for success in higher education. 
Enroll today and embark on a journey of academic excellence and spiritual growth with our online Catholic Junior and Senior High School program using the powerful LMS Canvas. Together, let's build a strong foundation of faith and knowledge for our students' future!
Chesterton Academy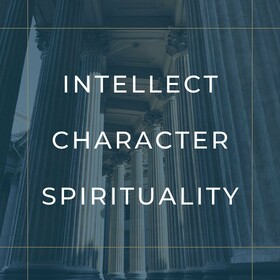 Offered to Grades 9-12 Integrated Classical Catholic Education 
Our program will prepare you for Post Secondary, and for Life 
Only online Chesterton Academy in North America 
Outreach Program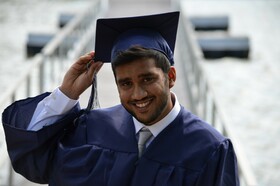 An outreach program provides an educational alternative for junior and senior high school students who find that traditional school settings do not meet their needs.
Work at your own pace
Complete your High School Program 
Receive Customized support from your teachers in-person and online