Fees
Fees and Other Costs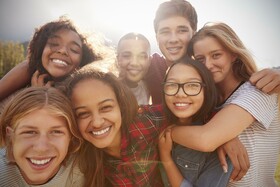 Students who have enrolled in our Online Learning Program or our Outreach Program will need to pay the following fees that are applicable to their account: 
1. Learning Resource security deposit (aka "Caution Fee"): $200.00
2. ADLC Learning Fees: Vary by resources ordered.
3. Postage/Shipping costs: as applicable for shipments that do not originate from the ADLC. Parents will need to pay the postage for textbooks/materials sent out as well as returning of the materials to St. Isidore Learning Center if they choose to not return them in person to our learning centre in Sherwood Park.
4. Course Challenge: $40 per exam.
5. Graduation Fee: $30
6. Dual-Credit Refundable Course Fee: $300
7. Chesterton Academy Out of Province Tuition: $6,700
8. Adult Tuition (over 20 years old): $110 per credit
*Fees are in Canadian dollars and will be posted in your Powerschool Parent Portal