Back to all posts
Posted on
Welcome to St. Isidore Online Learning - Fall 2020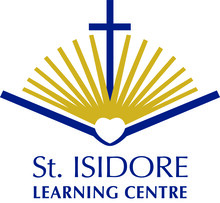 First of all, a heartfelt thank you to everyone who has reached out to St. Isidore Learning Centre in the last week  - we know that many of you are looking for more information and we appreciate your patience and understanding.  As an online education setting, we have successfully managed grades 7-12 with dedicated teaching staff for a number of years.  With the announcement a few weeks ago that in-class schooling would resume in Alberta and the request from the community to offer online programming for all grades  - we have been working quickly to get this in place for the current school year.   

Here are a few points that we can share with you as we all navigate this together:

* St. Isidore Learning Centre (SILC)  is only open to EICS students that have been referred by their administration at their designated EICS school.  We feel that your existing school is best suited to discuss what programming is available to your child and having this full picture can assist in making the best choice possible. As well, it is important to note that students will remain registered at their designated school while remote learning at SILC.

* Online learning with SILC is very different from the at-home learning that occurred this past Spring.  With online learning, from home, it is the parent's responsibility to ensure the child is engaging with learning, completing assignments, and is fully participating throughout the school day. The time commitment for students is expected to mirror the full day commitment experienced in the classroom.

* SILC online learning is teacher supported that follows the Alberta Education Program of Studies in an online setting.  Teachers are available online to support students when needed.

* SILC currently utilizes Canvas Learning Management System (LMS) which will be expanded for grades 1-6 during online programming. 
* We are currently working through the referrals and are setting up remote learning schedules for them within SILC.  At the same time, we are creating schedules with our SILC teachers that correspond to students.  As can be appreciated, this takes time.  We hope to communicate with all new SILC remote learners by the end of next week (September 4). 
Online learning for all SILC students will not begin until September 8th.  You will have clear instructions on the programming/schedules and teacher contact prior to this.